Few cities in the U.S. can match the old-world charm and beauty of Savannah. Located a short drive from exclusive Hilton Head Island, Savannah was founded in 1733 by General James Oglethorpe. General Oglethorpe was sent to Georgia – England's most Southern colony – by King George II to secure this new territory against Spanish and French encroachment.
In addition to being a military leader, Oglethorpe was a visionary and reformist. He designed Savannah based on a grid system and, as the city grew in a modular way, it ultimately expanded to 24 squares. Each square contains a park at the center surrounded by businesses and residential housing. All squares have a common look, feel and amazing charm (and elegant light post lighting) including live oak trees filled with Spanish Moss.
Monterey Square
Despite its old-word charm, Savannah is a vibrant city that is undergoing rapid expansion and gentrification. Large construction projects can be seen all over the city as being out by companies including Choate Construction (possibly the largest commercial construction company in Savannah).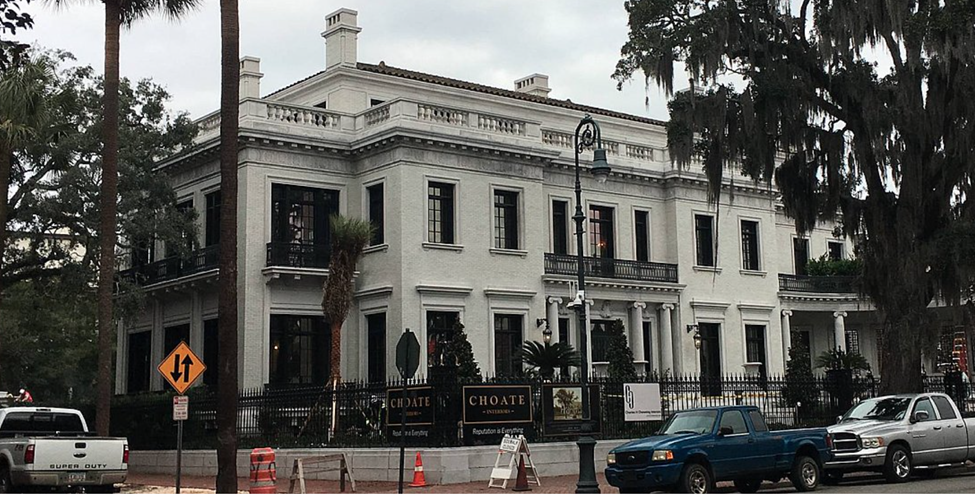 Additionally, Savannah is home to the world-renowned Savannah College of Art & Design (SCAD). With campuses in Savannah, Atlanta and Lacoste, France, like many cities in the U.S., SCAD has been purchasing and gentrifying buildings throughout the city for the past 10+ years. This includes buildings surrounding Savannah largest park, Forsyth Park (see photo below).
Forsyth Park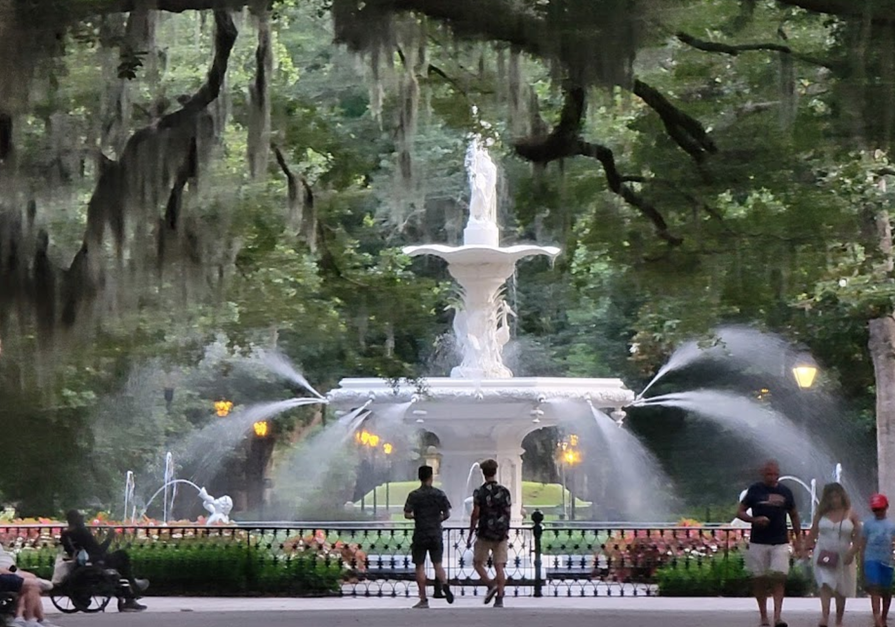 Since 2021, HCI Lighting (Heritage Casting and Ironworks) has been under new
ownership. A team of motivated individuals working to return HCI to the market as
leaders in innovation and design. A great deal of time has been spent in the
development of our new products, propelling HCI into the future with our constant
desire to innovate and better our modern lighting solutions. Related to this new focus, HCI has recently signed up an agent in the State of Georgia to cover, at least initially, Savannah. It is our deep desire that our lighting products can help to further beautify – and illuminate – this magnificent city!