HCI Lighting is the go-to source for top-notch lighting solutions, providing a wide range of outdoor decorative lighting fixtures and site furniture. Our collection harmoniously combines aesthetics and utility, serving the requirements of residential, commercial, and public projects. Discover the ideal lighting solutions to enhance your surroundings.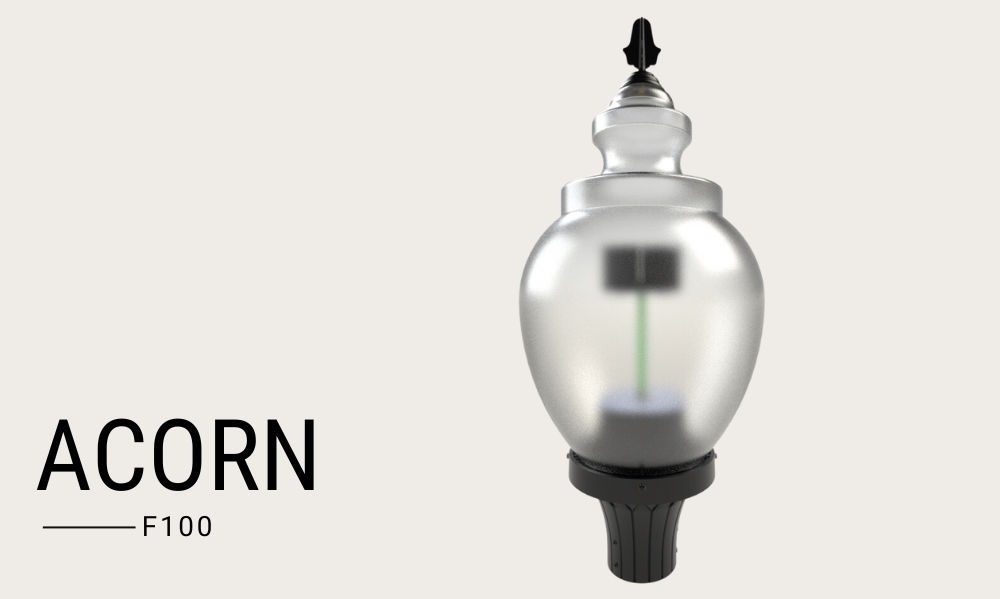 The F100, Part of our Acron series, stands as an architectural classic with historical ties to the early days of North American street lighting. Thanks to its pleasing and harmonious design, the F100 has become one of our most sought-after decorative lighting fixtures. Modernized to meet contemporary performance standard, the F100 presents a traditional aesthetic coupled with exceptional performance and efficiency.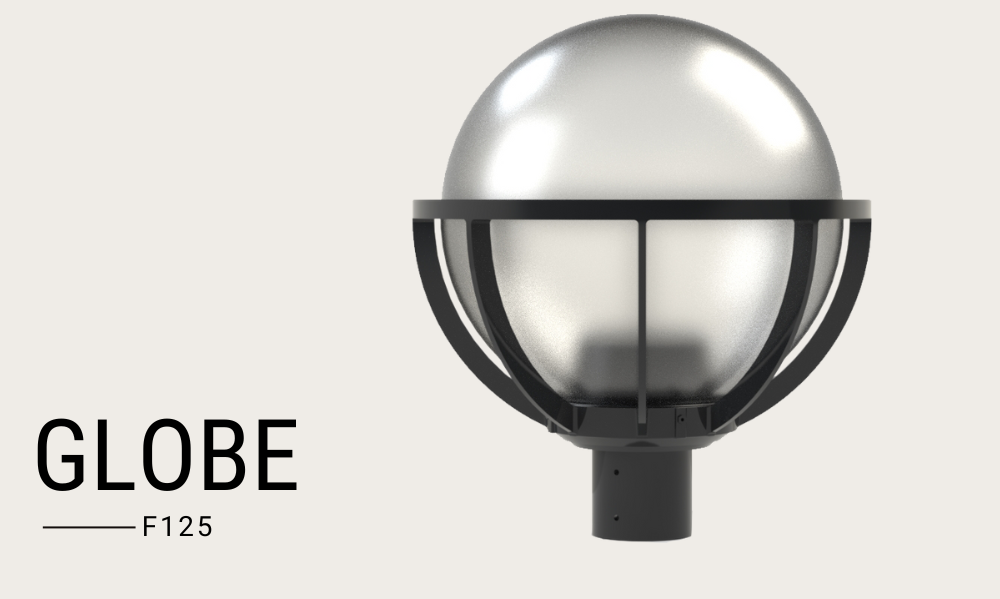 The F125 is a timeless spherical globe luminaire that effortlessly complements any architectural environment, be it historical or contemporary. Its adaptable design allows it to seamlessly integrate into various architectural themes. The F125 is highly favored for illuminating roadways, pathways, parks, and building exteriors. It combines a classic appearance with exceptional performance and efficiency.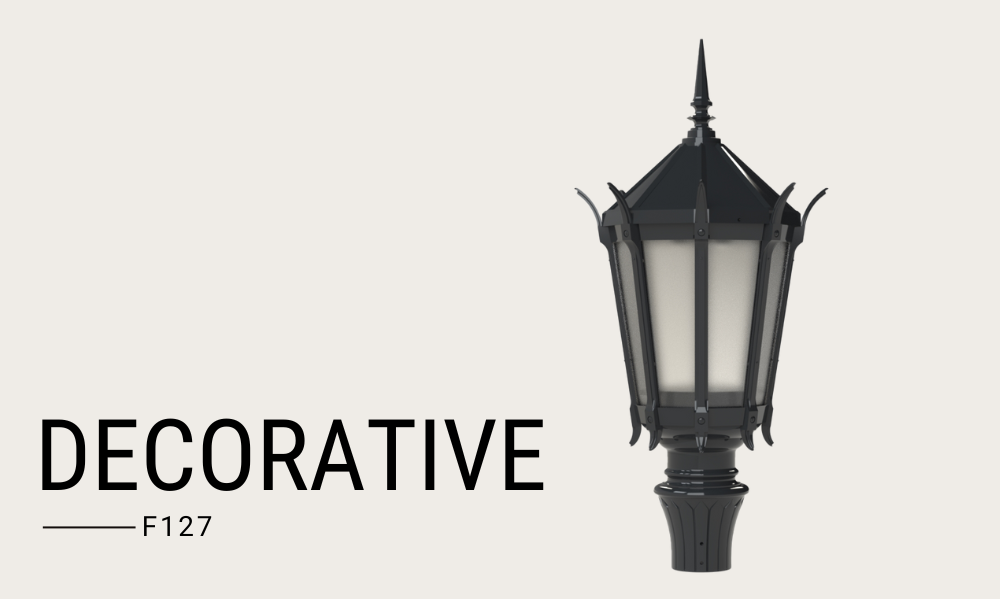 The F127 light is a timeless option with influences from the early 20th century. It combines the charm of vintage design with contemporary lighting capabilities. This octagonal fixture has a traditional look and works well in many different places, adding a touch of elegance to any setting.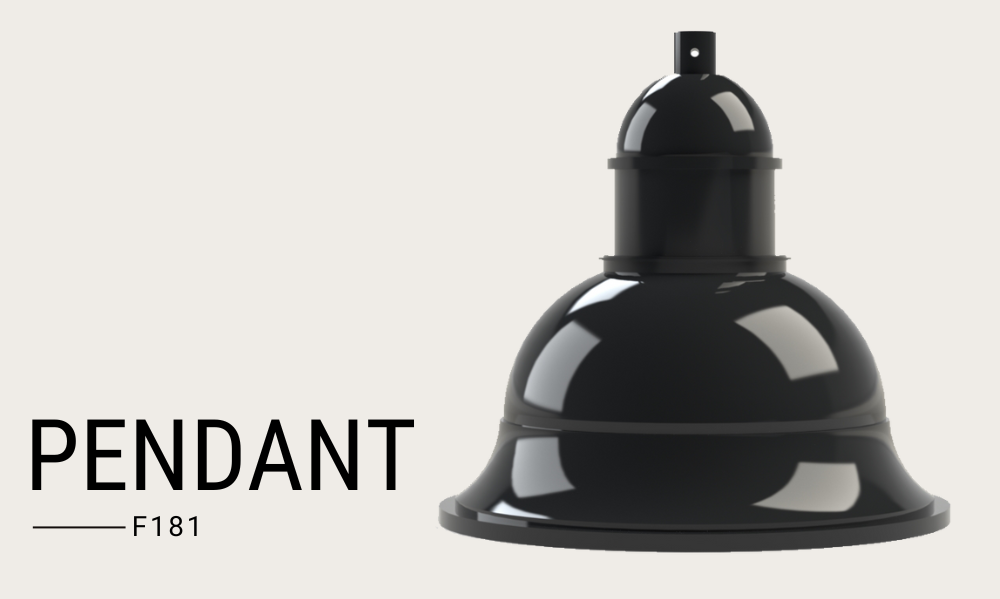 The F181 classic bell pendant combines style and functionality for stunning outdoor decorative lighting. Its elegant design creates a captivating ambiance for various outdoor settings. Built to withstand the elements, it is durable and energy-efficient, making it the perfect choice to seamlessly fit into both contemporary and historical settings.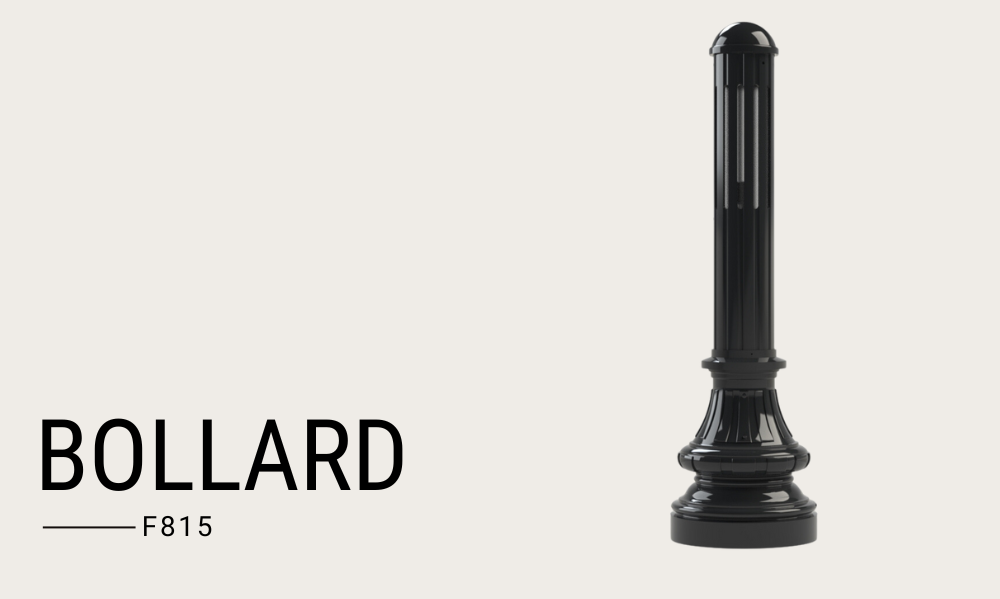 The B815 is a durable aluminum bollard that excels in both protection and aesthetics. With its contemporary design, it brings a distinctive character to any landscape. Crafted to endure and impress, it's the ideal choice for enhancing outdoor spaces.